Table "Multiple"
Anything but an ordinary coffee table
Online since: 09/12/2010, Number of visits: 217969
The coffee table "Multiple" (38 cm tall) consists of elements made of massive beechwood that are connected with a magnet system (
rod magnets
from supermagnete). Thanks to this system, the table can take on infinite different shapes. You can even form various numbers or letter next to each other (see pictures below; © Raphaël Charles).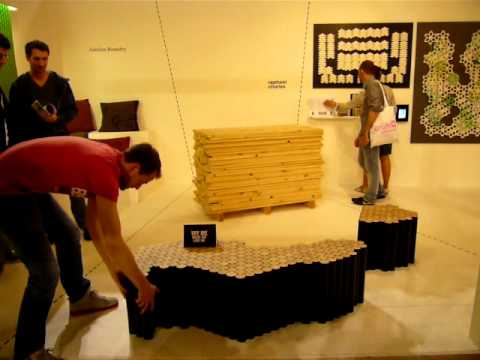 This table has been raved about:
Award: Intérieur design competition, design award Vlaanderen (Courtrai/Kortrijk, Belgium)
Special mention: Salon Bois et Habitat (Namur, Belgium)
Special mention: Book "Belgium's best design"
What an honour: A table shaped like Belgium is now in the private collection of King Philippe of Belgium!
The entire content of this site is protected by copyright.
Copying the content or using it elsewhere is not permitted without explicit approval.