Table "BAR"
This table is put together in no time - without screws
Online since: 14/07/2011, Number of visits: 306141
I am a designer and very much interested in sustainable "green" projects. I sell custom-made tables under the name "BAR".
An especially innovative design features table legs that are put together with magnets and a table top that is put in place with dowels. The result is a sturdy table, which can be used as a dining table.
Assembly is shown in the video below: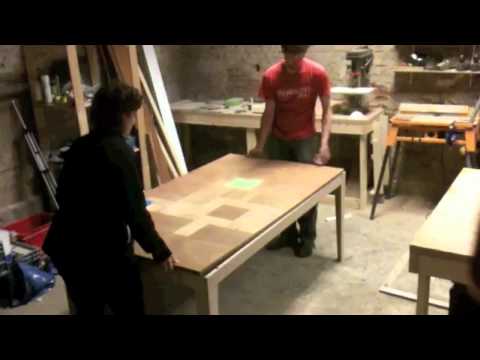 The entire content of this site is protected by copyright.
Copying the content or using it elsewhere is not permitted without explicit approval.