Hanging up paper lanterns and wind chimes
Easily attach balcony decoration with magnets
Author: Tim Lammert / Hans Günter Nikolayczyk, Germany
Online since: 12/06/2013, Number of visits: 590867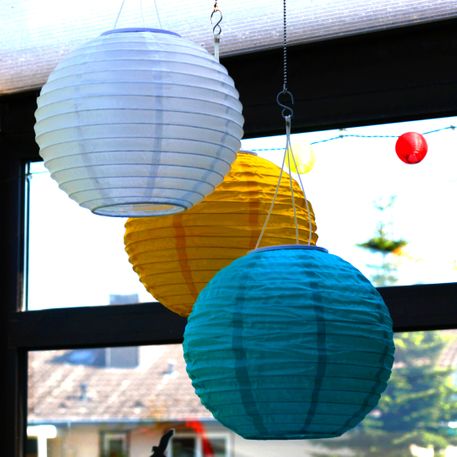 Flexible attachment of decoration material on the balcony
Colourful paper lantern and wind chimes beautify any balcony or winter garden. Thanks to magnets you can attach and take them down easily without a trace. This is especially beneficial for renters who are not allowed to drill on the balcony but don't want to go without decoration.

On balconies with steel beams, the magnets can be attached directly to the ceiling or the railing. Even balconies without steel beams can use magnets, but they need counter magnets.

The customer reports below explain the two different options.

The following is true for both options:
During longer outdoor use it is essential to protect the magnets from corrosion.
To completely avoid scratches on surfaces you should outfit the hook magnets with rubber caps of suitable size (linked to the respecitve magnet).
Version 1: Balcony with steel beam
Report by Hans Günter Nikolayczyk, Germany:

In the summer, we like to be enchanted by wind chimes and Chinese lanterns. But how do you best hang them up? Since it is explicitly mentioned in our rental agreement that we must not drill holes in the balcony, we had to turn to magnets.

After the fall we take down the decoration and magnets without leaving a trace.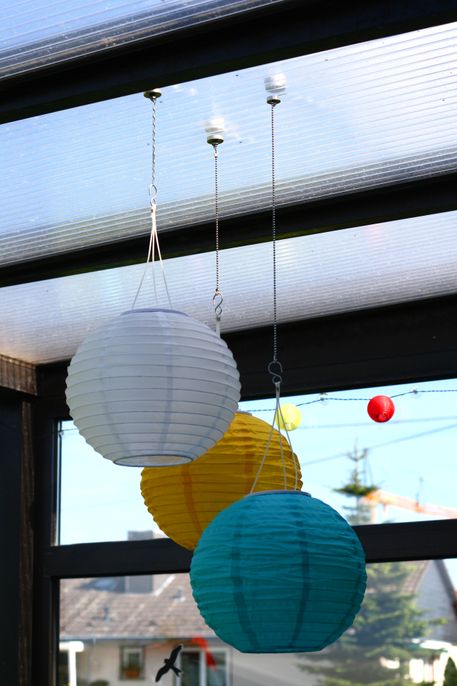 Version 2: Balcony without steel beam
Report by Tim Lammers, Germany:

I ordered various magnets from you to hang up my wife's pretty lanterns in the winter garden and on the porch roof. Only after I received the magnets I realised that we have an aluminium construction, to which magnets don't adhere of course. I didn't want to drill or glue either.

Hence, I decided to hang up the lanterns on

hook magnets Ø 32 mm

(available in different colours) and attch counter magnets on the outside of the roof.

Despite the wind, they stay in place perfectly and look great.
Counterpart magnet with corrosion protection
Since the counter magnets are attached to the roof and therefore outdoors, I had to protect them from
corrosion
.
Hence, I ordered these little aluminium tins, which are available at online shops for cheap.
In them, the counter magnet – a strong block magnet type
Q-20-20-10-N
– has enough room and sufficient protection.
Similar projects
We have a whole selection of magnet projects around the balcony topic:
Go to balcony projects
Articles used
Load...
This might also interest you
The entire content of this site is protected by copyright.
Copying the content or using it elsewhere is not permitted without explicit approval.