Attaching hook without screws or drilling
With the help of self-adhesive metal discs and hook magnets
Online since: 20/04/2017, Number of visits: 344183
You can use
self-adhesive metal discs
and
hook magnets
to attach things to smooth, non-magnetic surfaces. The metal discs are the perfect base for magnets. The example shows how to attach plants (climbing or creeping plants) to a glass wall.
Materials needed
Depending on the plants or objects, the size of the magnetic hooks and metal discs may vary.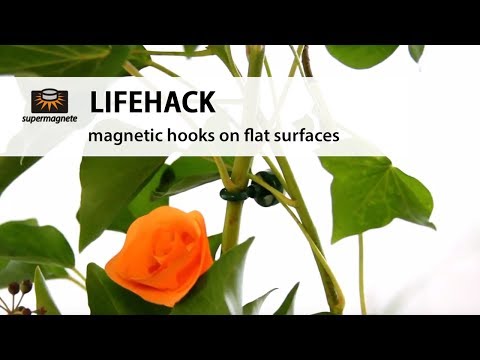 Remove without residue
When you don't need them anymore, you can simply remove the metal discs from the glass with a blade. You can use a solvent to clean off any adhesive residue.
The entire content of this site is protected by copyright.
Copying the content or using it elsewhere is not permitted without explicit approval.